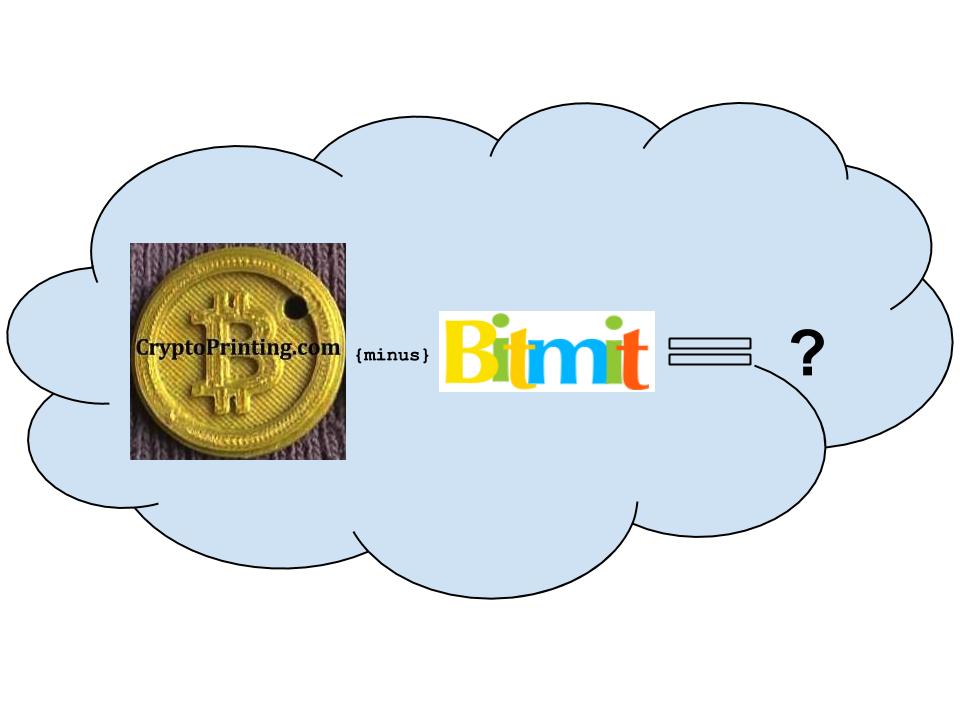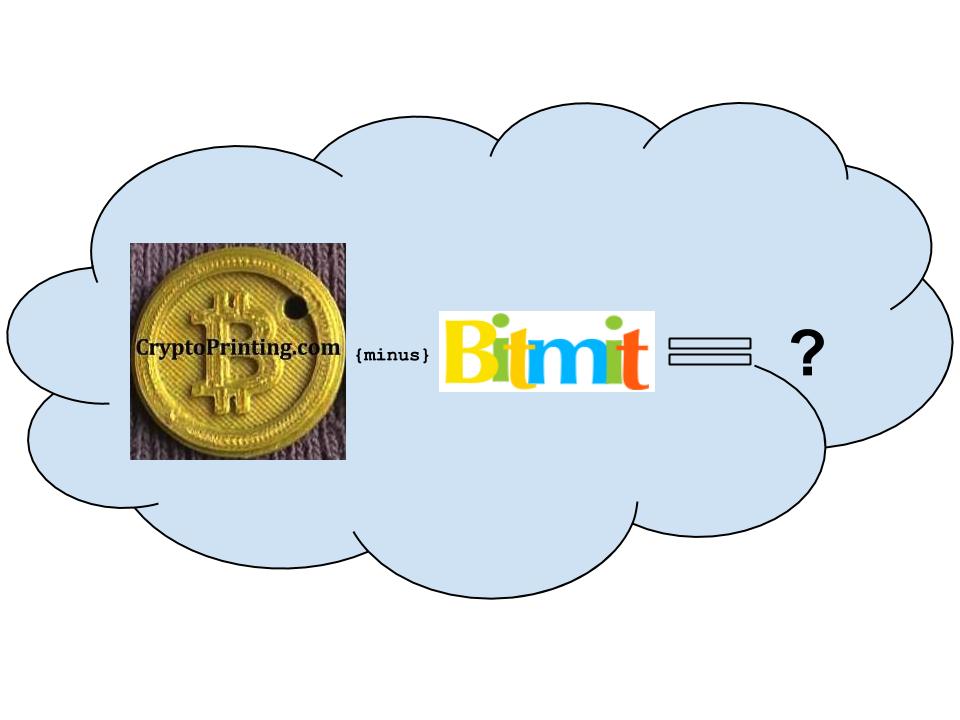 While CryptoPrinting has always been open to users submitting 3D printable designs, our NFC-enhanced simulacra have been useful for getting our name into the cryptocoin space.  Bitmit in particular has been a strong source of sales and feedback from our start in late February, 2013.
With Bitmit closing down, we thought it might be worth publicly posting our 100% positive feedback record for posterity, as what is currently publicly available information will soon be turned to digital dust.  Since BitPay has no escrow option, trust is needed more than ever for those ordering directly with us for the first time.  We'd like to point out that we've tried to make maintaining that trust a priority through our service record.
If you have any suggestions on how to keep improving our services, or have a suggested replacement venue with features comparable to Bitmit, please post your thoughts below.
Your feedback profile
Positive

Real neat! Thank you! BitcoinRecommended.com

3D printed BTC and LTC Simulacra pair/set (one of each)

moderats (+9 | ↑)

Buyer

2013-10-08

Positive

Excellent customer!
GBTC (+478 | ↑)

Seller

2013-05-26

Positive

Great Seller! Fast communication, will buy again.

3D Printed Raspberry Pi Case

trendsetter37 (+15| ↑)

Buyer

2013-05-08

Positive

very fast shipping, fascinating product

3D printed BTC and LTC Simulacra pair/set (one of each)

swgutkind (+24 | ↑)

Buyer

2013-05-01

Positive

My order came in very quickly and was exactly as described. Excellent seller, would recommend!!

3D Printed NFC enabled Bitcoin Simulacra

halfprice06 (+1 | ↑)

Buyer

2013-04-23

Positive

Very smooth transaction. Seller had great communication and shipped quickly. Thanks!

3D Printed NFC enabled Bitcoin Simulacra

cheeser180 (+1 | ↑)

Buyer

2013-04-22

Positive

Great seller! Quick shipment. Excellent communication. A+

3D Printed NFC enabled Bitcoin Simulacra

Immuzikation (+6 | ↑)

Buyer

2013-04-22

Positive

Great seller!

3D Printed NFC enabled Bitcoin Simulacra

sims562 (+43 | ↑)

Buyer

2013-04-18

Positive

Very cool, got to me really quick also!

3D Printed NFC enabled Bitcoin Simulacra

opops (+1 | ↑)

Buyer

2013-04-17

Positive

Sorry, I forgot to check this out of escrow. Terrific product, excited to have them!

3D Printed NFC enabled Bitcoin Simulacra

gsukenik (+1 | ↑)

Buyer

2013-03-27

Positive

These came out great. Some of the best Bitcoin stuff I've received.

3D Printed NFC enabled Bitcoin Simulacra

weex (+7 | ↑)

Buyer

2013-03-26

Positive

Order arrived quickly and as described. This is truly a unique piece of history.

3D printed, NFC enabled, Bitcoin Simulacra (Mifare Classic 1k)

*** (+3 | ↑)

Buyer

2013-03-15